Lamplighters First Kitchen Table Talk: Hope for the Weary Mom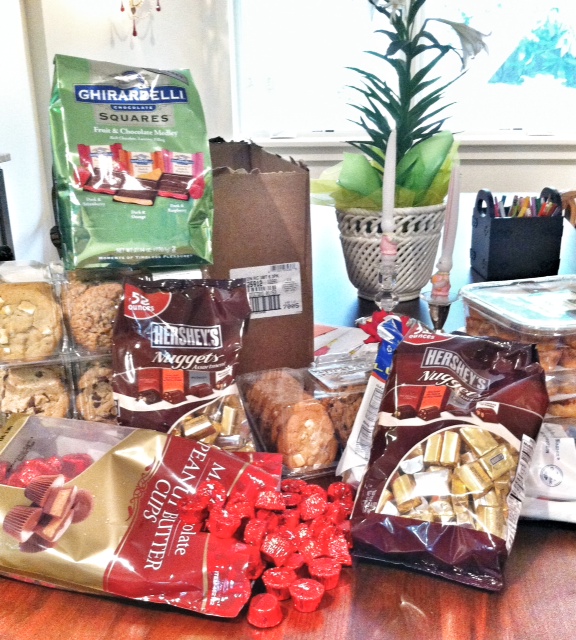 Wonder what all that chocolate has to do with a blog post about Lamplighters first Kitchen Table Talk? You might call it provision. Or maybe just gobs of chocolate for the weary mamas attending the Hope for the Weary Mom event this Saturday, April 14th. In fact, we considered briefly renaming the Kitchen Table Talk Hope and Chocolate for the Weary Mom.
Kitchen Table Talks are obviously not about chocolate. These informal gatherings, created as an outreach effort of Lamplighters Bible Study, are about community. We were meant to be in community with each other. To do life together.
Maybe you are feeling fresh out of awesomeness as a mother? Come to the table.
Perhaps you are struggling with the overwhelming call of raising children? Come to the table.
You might be a grandmother – grateful, but weary from taking care of your own child's children. Come to the table.
Maybe you think this event has nothing to do with you, perhaps isn't relevant to your stage of life. Come to the table.
Why the invitation to come to the table? Because that's where life happens. For centuries women have gathered in places to share stories and discuss the news of the day. Over the years, these places of gathering have changed from water wells and fire pits to kitchen tables and coffee shops. Venues may evolve, but our need to be in community, to fellowship, remains.
Come to the table, friends! Let's do life together and encourage one another.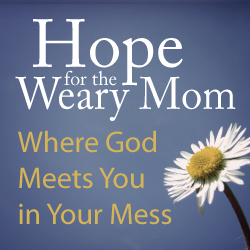 Lamplighters Kitchen Table Talk: Hope for the Weary Mom
 Saturday, April 14, 2012
9:30 am – 11:30 am
Covenant Presbyterian Church
3003 Northland Drive, Austin, Texas 78757
FEB 200
Come sit at the table with fellow weary moms Brooke McGlothlin and Stacey Thacker. Authors and speakers, but more importantly wives and mothers, Brooke and Stacey are in the trenches of motherhood.  Join us at the table as these weary moms share how God meets us in our daily, messy lives.
Free childcare for children 3 months – 12 years is available for this event. Reservations are required and can be made by emailing childcare@covenant.org.
Click here to register for the April, 14 Kitchen Table Talk: Hope for the Weary Mom.