Genesis: Tell Me the Story 2012-13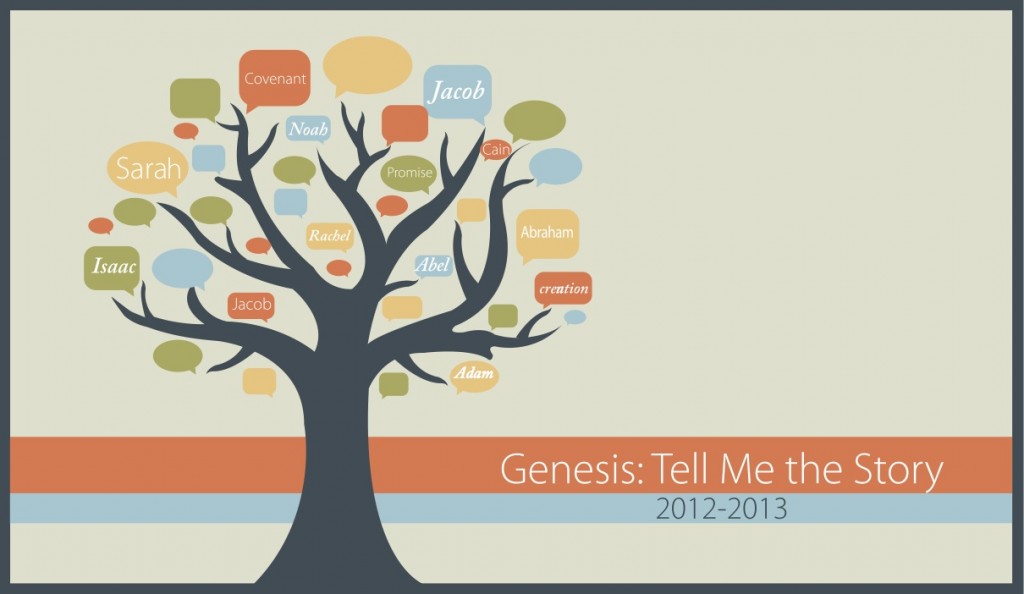 Genesis: Tell Me the Story
Class Start Dates:
Wednesday, September 5, 2012
Thursday, September 6, 2012
Monday, September 10, 2012
For more information on the dates and times of our various Lamplighters groups meet, please click here.
For more information about free childcare and our Little Lambs Program offered on Wednesday mornings, please click here.
REGISTER FOR GENESIS: TELL ME THE STORY
Every family has its stories – funny, sad, poignant, profound, entertaining, outlandish.  Stories about Crazy Uncle or Black Sheep Brother or Awesome Grandmom.  Everyone knows some of the stories, while others are deeply hidden, powerful in their mystery.  Stories reveal who we are and speak truths about our lives.
The Bible is God's great love story for His creation and His people – HIStory.  Full of stories about crazy uncles, stubborn black sheep, eccentric leaders – the Bible doesn't hide the weaknesses or flaws of God's servants.  These stories are meant to encourage us – through them we learn about the character of God, who is patient, forgiving, loving and who is definitely the God of second chances!  Through them, we learn who we are as well and how our stories fit into God's story.
We invite you to join us for the beginning of the story – Genesis.  We will start listening for God to tell us His story on Sept. 5, 2012.  Please register, and you will receive more detailed information as the fall approaches.  And if you have children (3 mos and up) please register for Covenant's free childcare (offered on Wednesday mornings) here.
See you in September!